ARTISTS
As of 2005 Tai and Adrienne have sold over 8,000 pieces to art collectors worldwide, in countries such as Israel, South Korea, New Zealand, Germany, Iceland, South Africa, China, Japan, the UK and Singapore. Their art is displayed in homes, studios, galleries, restaurants and bars from coast to coast with at least one or many more in each of the 50 states.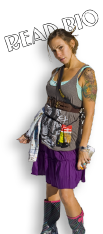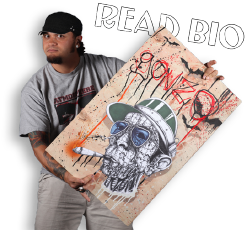 In 2008 the Taeoalii's began showing their work at art festivals. Their first festival was the 2008 Utah Arts Festival, where they sold nearly 300 original 20"x30" pop art paintings. For the most part of 2008 and 2009 the Taeoalii's only sold their work in the western United States, but in late 2009 they took their work across the entire country. As of 2009, the Taeoalii's have been traveling across the country for nearly 8 months out of a year, selling their works to collectors.

The Taeoalii's pop art paintings are created with the use of spraypaint, stencils and masonite. The images are designed in photoshop, turning digital photos into multilayered images. The layers are printed out onto mylar paper and then handcut with an Exacto knife, resulting in multi-layered stencils. Each stencil layer is sprayed with a temporary adhesive, mounted on the masonite, then sprayed with aerosol spraypaint. Multiple layers are applied, completing the image. The backgrounds are painted with additional stencil use, freehand aerosol techniques and sometimes acrylic application with a brush.

Iosua Tai Taeoalii's recent Pop Surrealism works combine his urban & surreal styles. His surreal drawings are drawn on watercolor paper, using ball point pen's, usually acquired from the hotels he is staying at while on the road. The Pen drawing is cut out with an Exacto blade then mounted on plywood boxes, handmade by Taeoalii himself. The backgrounds are painted with acrylics, marker inks and spraypaint, then finished with an acrylic medium and additionally colored with brush markers.